You can save your text message inbox to other folders that you have created, to help you organize your messages and de-clutter your inbox.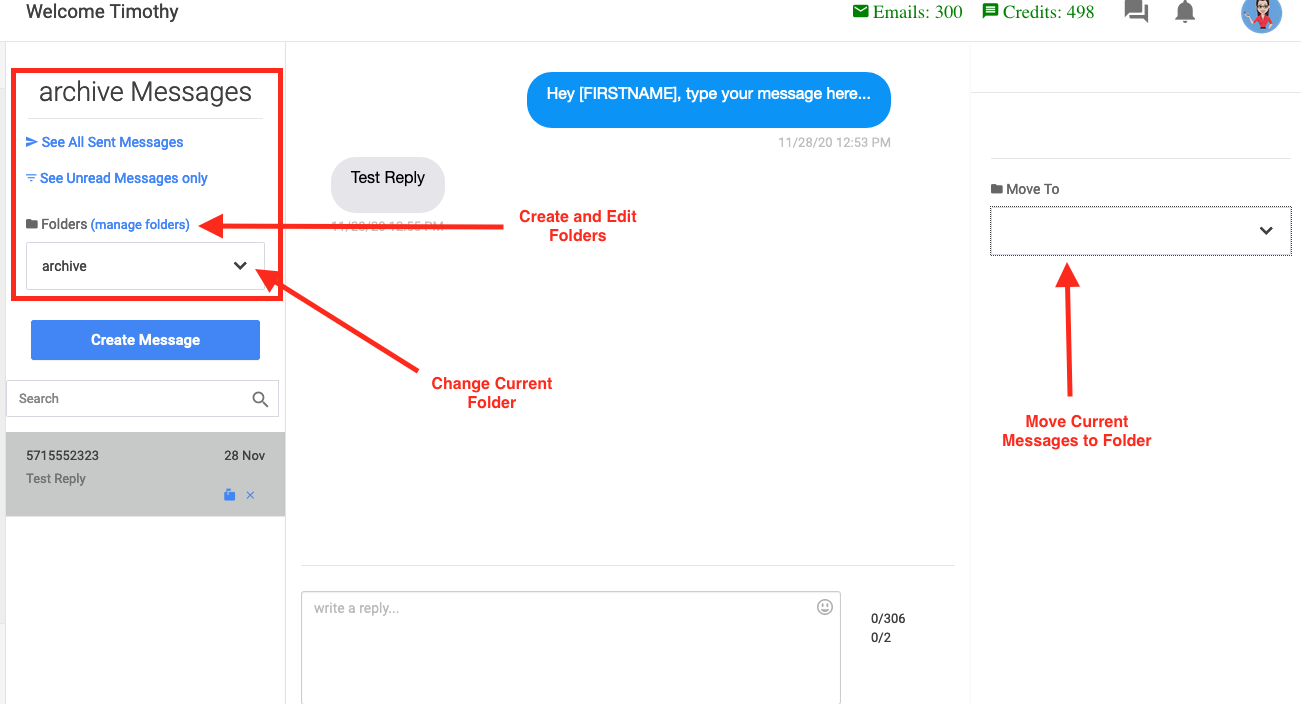 Click on the (Manage Folders) link in the inbox to create and edit folders
Note that when you move messages from the inbox it will move the entire previous conversation up until the latest message to the selected folder. All future replies from that person will still come into your inbox. Also future texts to that person will not be automatically stored in the folder.