Email to SMS is simple and it allows you to compose and send sms text messages right from your existing email account.
Step 1 is add your email address to allowed email list. In the example below we have added example@example.com
Step 2 is configure and customize your settings, but clicking on the settings tab on the Email To SMS screen. You can select the parts of the email to include in the text message along with the maximum length of the text message. Email's will be truncated to to specified max size.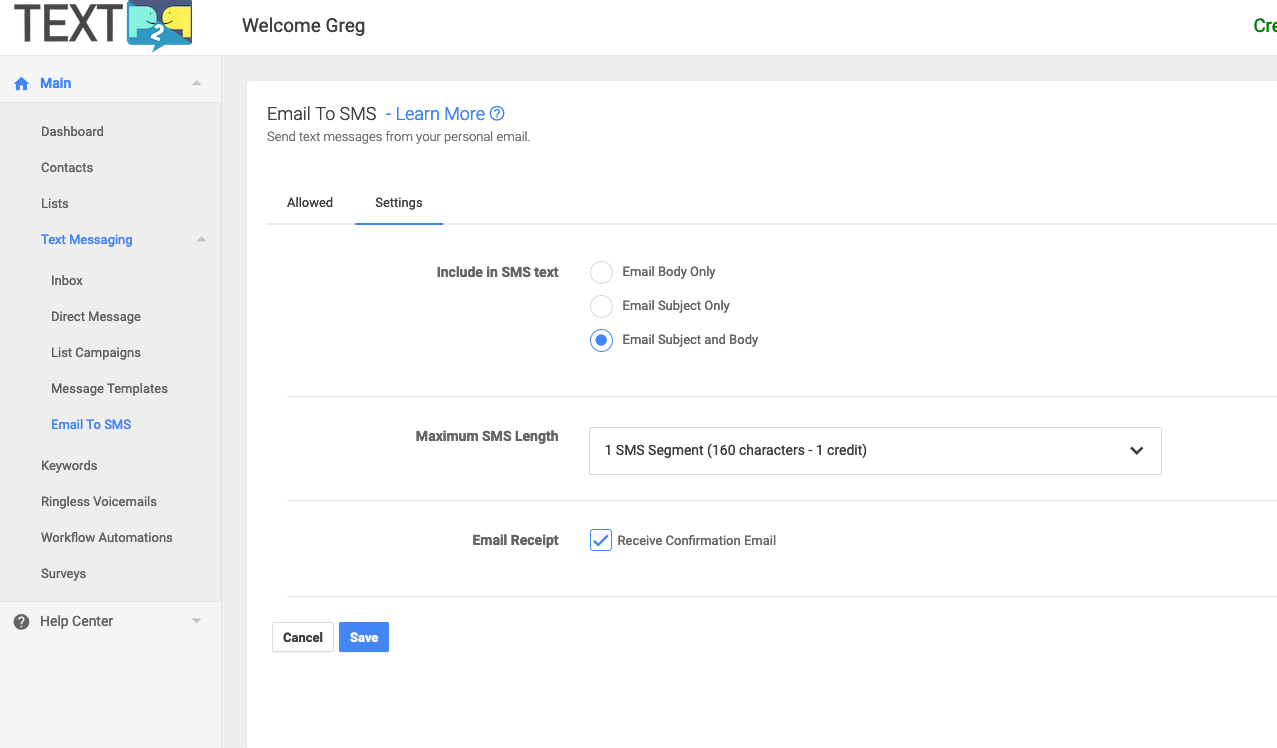 Step 3 is to compose a message from your existing email client. Any recipients should be a valid 10 digit number followed by @sms.textp2p.com. See example below
Step 4 is you will receive a confirmation email receipt by default after your email has been processed. This can be turned ON/OFF by the settings tab. Example of the successful receipt below.
Here is an example of a failure to send message. Failures can be caused by many reasons including: unauthorized "From" email address, invalid recipient or invalid format, failed to send text due to unsubscribe, etc. See example below.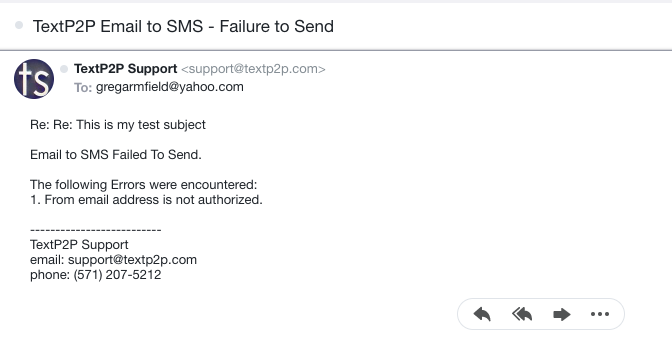 Watch this video for an overview of the Email to SMS feature.