Auto-reply allows TextP2P to send automated responses for when you are in the office or out of the office to anyone who text's your dedicated phone number(s). It will not execute if the user is texting a keyword or survey.
Step 1 is choose your business hours. You can choose 24/7 which means you are always open and therefore can never send an out of office response, you can only send an in office response. If you choose Custom Hours, you will be able to select the days and hours that your business is open during the week.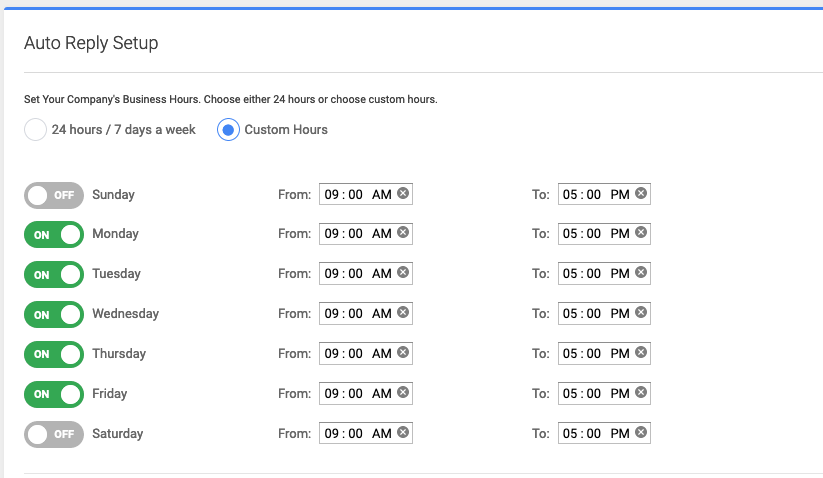 Step 2 is configuring your optional out of office reply. Just like a campaign, you can choose to send an SMS text (160 characters or less per text) or MMS text (up to 1600 characters) with a picture. You can enable or disable the out of office replies whenever you want.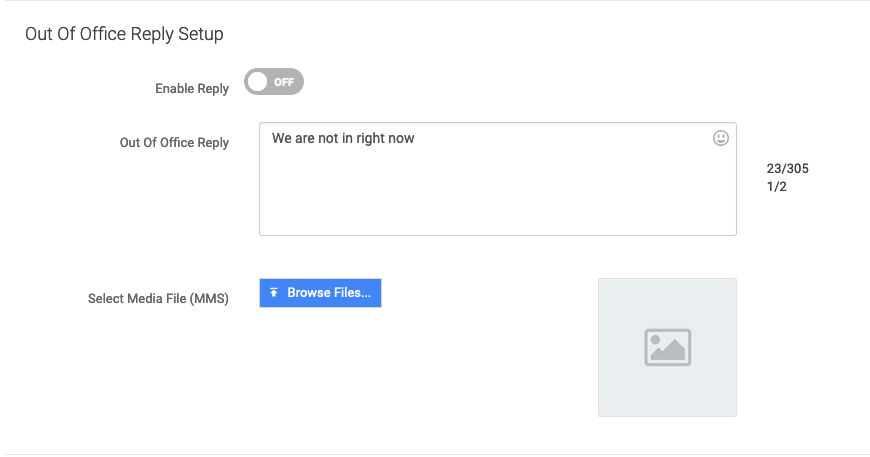 Step 3 is configuring your optional in the office reply. An in office reply will fire each time someone texts any of your TextP2P phone numbers during business hours. You can enable or disable this messaging at any time.
After configuration is complete, be sure to hit the save button.
If you have any questions or issues, please contact TextP2P Support at support@textp2p.com