Watch this short video for an overview of the email marketing features.
Steps to get started:
STEP 1: Setup your email sender information. You will need to configure your sender information for all emails that are sent out. In accordance with the US anti-spam laws, a valid physical address is required in every email you send. TextP2P will automatically add your company name, address, and unsubscribe link to the footer of each email.
Any email replies will automatically be sent to the "Reply-to Email Address" field you specify.
STEP 2: Authorize your sending domain by visiting the email setup screen. Although authorizing your own domain is not required, it highly recommended in order to improve your deliverability rates. To learn more about how to setup and configure your DNS records, please see our Domain Authorization help page.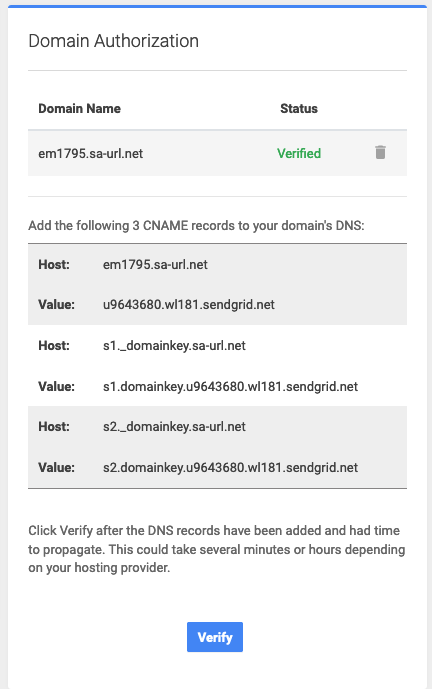 STEP 3: Purchase email credits. Each email you send equates to one email credit. Email credits will never expire and can be purchased from the email purchase screen.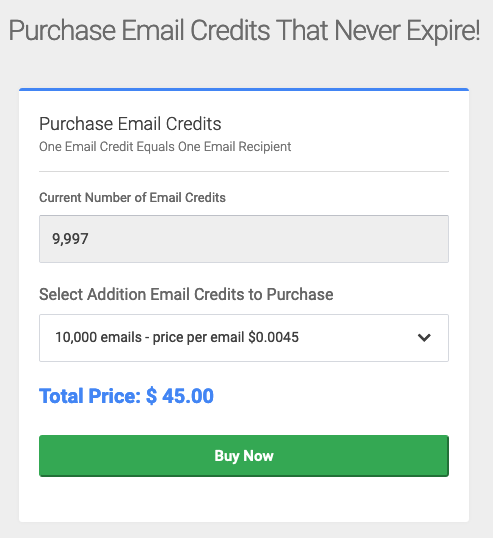 Now you are ready to start sending emails. Emails can be sent in the following 3 ways:
1. Direct Email - Sending an email to individual contacts or email addresses between (1-100) are allowed.
2. Email Campaigns - This is where you will be sending a bulk email message to a list of people. Note that if you do not have an authorized domain, that you will be limited to no more than 1,000 emails per day.
3. Workflows - You can now create workflow automations which can combine text, RVMs, and email into automated drip campaigns.